Biography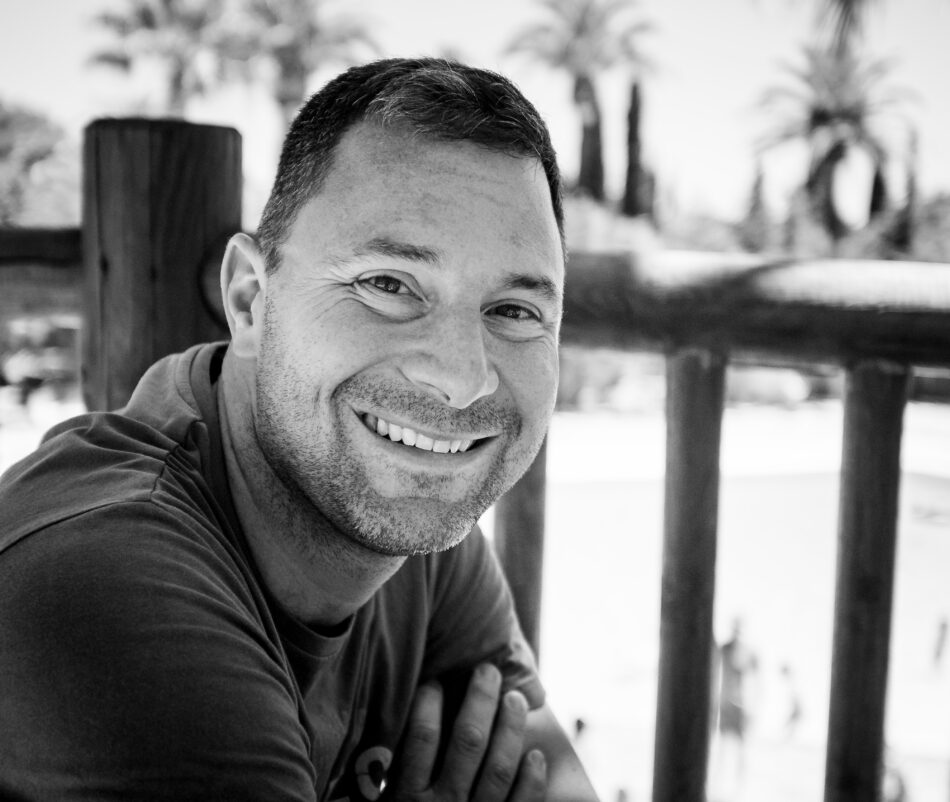 Born in Tokyo in 1969, Michael Cockerham was raised in Japan, the UK and New York. He was educated primarily in the Rudolf Steiner system, and read economics at University College London, graduating in 1992.
A serendipitous encounter with coach thieves in Northern Italy in 1988 precipitated a life-long obsession with photography. Entirely self-trained, Michael has 29 years' experience as a professional photographer with a practice spanning commercial, social and editorial imaging.
As a commercial photographer Michael's client list includes the Marine Stewardship Council, the Bourne Group, C3i (Metropolitan Police), NASA, Philips Healthcare, Charles Barker BSMG Worldwide, Greggs of Twickenham, Interflora, Samsung Heavy Industries, and Metro Mechanical to name a few.
Michael has photographed hundreds of weddings, not to mention countless portraits, christenings, events, babies, animals, makeovers. His distinctive style and easy manner with clients has resulted in wedding bookings throughout the UK, Europe, the United States and beyond. Couples routinely make bookings years in advance.
His work has been published in newspapers and periodicals around the world. It is in the permanent collections of the British Library, the Bodleian Library, the National Libraries of Scotland and Wales, and the libraries of Cambridge University and Trinity College Dublin. Michael's prints are in many private and commercial collections. His work has been exhibited in a number of group and solo exhibitions in the UK. In 2020 he was a winner of the Portrait of Britain Award. He made the shortlist for the same award again in 2022.
A world first
Michael Cockerham became the first photographer in history to get a newspaper by-line in orbit In October 2008, when Richard Garriott took a special issue of the Metro Newspaper (containing Michael's photograph and by-line, and later verified as the first newspaper in space) to the International Space Station aboard Soyuz TMA-13. The paper is now on permanent loan to the British National Space Centre in Leicester.
He is a member of the Chartered Institute of Journalists. Previously a Chairman of the Royal Photographic Society's Visual Journalism Group and the photography coordinator for UK Skills. Michael is a firm advocate of assisting others develop an understanding of the power of photography. He routinely offers work experience placements, and is a mentor for the Ideas Foundation and Venture Thinking, providing young people with the opportunity to unleash their latent creative talents. He sits on the Creative Advisory Board of the Ideas Foundation, as well as on the International Advisory Board of BNI, and has been a member of BNI for 21 years. Michael is also a primary school governor and an ambassador for the Evelina London Children's Hospital.
A skilled baker prior to becoming a photographer, Michael's interests include travel, hiking, mountaineering, cycling, politics and history. Oh, and planes – ask anyone he grew up with. Michael is nuts about flying machines. He speaks a little Japanese, and even less French. He lives with his wife and three sons in Kent, and is available for assignments worldwide.